Pro Weld, Inc. has a roaring red hot start for the 2020 new year. This woman-owned company is fusing the best of welding and fabrication processes. As the economy continues into another strong year, Pro Weld is able to expand its scope.
They take advantage of the key regional markets and are growing their expert welding team. For dozens of years, this company has turned-up-the-heat. It's offered Rogue Valley's best welding products and metal fabrication in the industry. Even now, over 30,000 lbs of structural steel metals were delivered to a New Mexico jobsite after completing the 64 day steel substation structure in a rapid 48 days.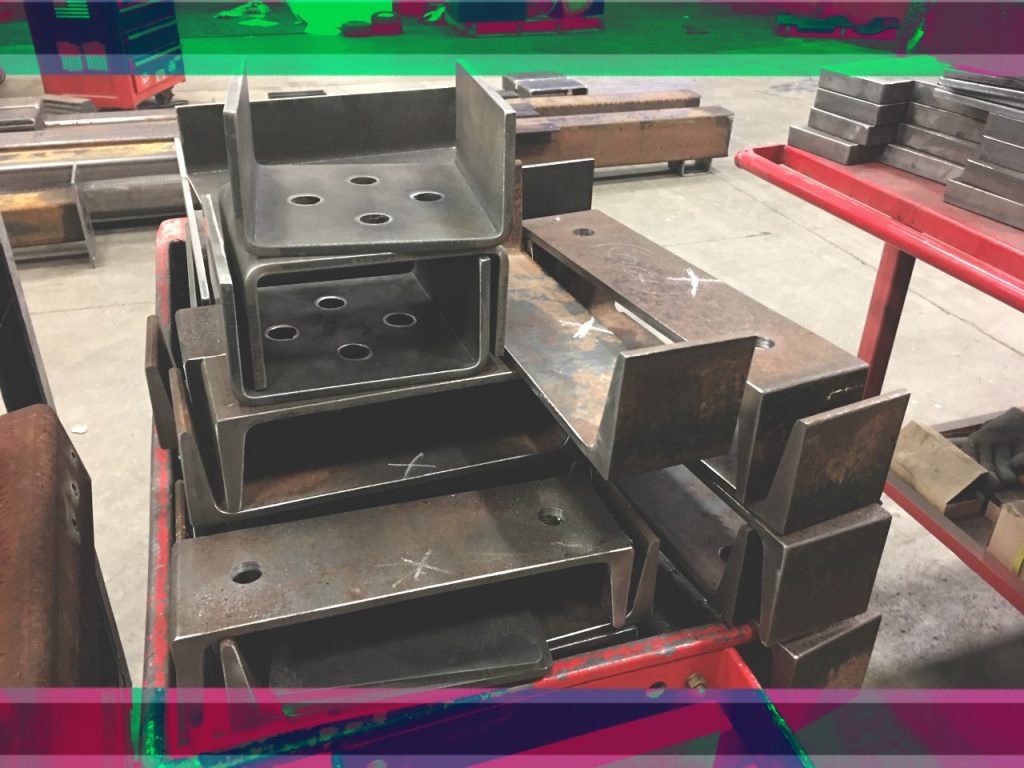 "There's no industry 'ceiling' for us. We are innovating metal solutions for our clients beyond the Medford metal market. We've been a force in the Rogue Valley, and have focused on continual growth in markets outside Oregon." Stated co-founder and co-owner James Oberlander.
Not only is Pro Weld's crew joining metals in their certified welding processes – they train. Through local school involvement, the team gives is giving back. Welding is a process of merging metals through heat and pressure. Being a true metal fabricator involves welding in a timely manner applying a craftsman's attention to detail to fuse metals together.
Welding Professionals are family here
Welding-prone career-seeking employees
The company has participated in internships with schools and workforce training programs. Local high schools include Crater School of Biz, and Eagle Point High. Rogue Community College has community colleges and Southern Oregon University.
"We provide steel solutions and the top welding practices. Scouting the best and brightest is our aim. Employees with an excellent attitude and aptitude find themselves at home welding here," remarked Penny Oberlander, President and co-founder.
Pro Weld, Inc. is also a designated "WorkSource of Oregon" site since
July 20, 2012. The WorkSource program allows helps employees brush up on their career skills. Applicants take advantage of federal, state and regional grants and free skills training.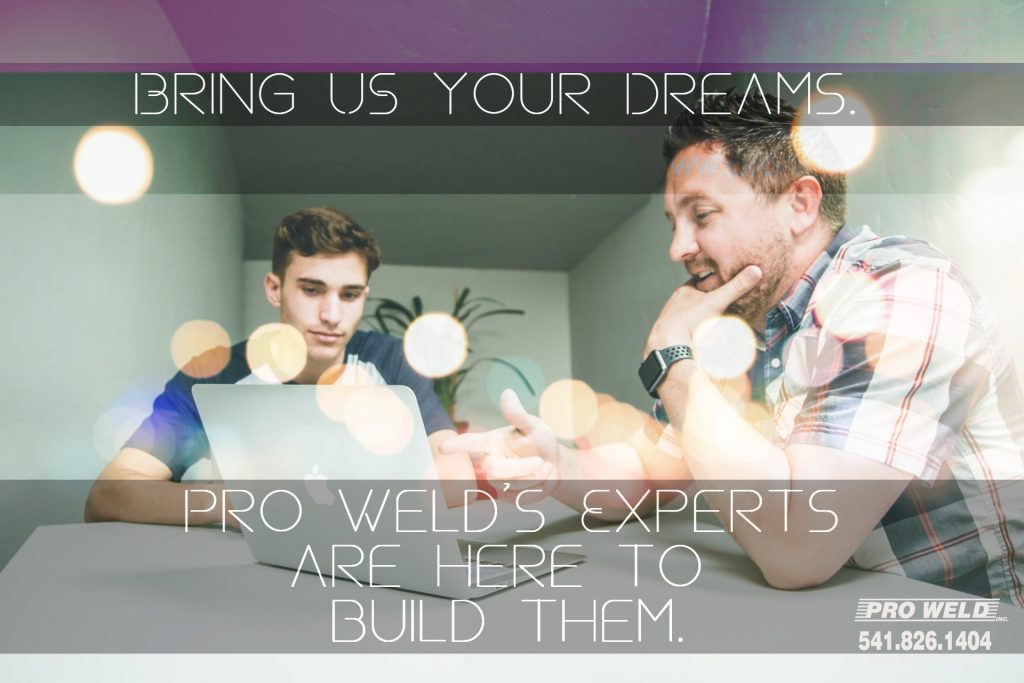 Find out more about Pro Weld's current metal bridges, commercial steel substation structure projects and recent welding jobs at our Pro Weld news page: http://pro-weld.com/news.
Pro Weld, Inc. is an Emerging Small Business (Firm's Certificate #5957)
Schedule YOUR Structural Steel Substation or Commercial Welding Job – Call or Email Us Today!
(541) 826-1404 | info@pro-weld.com
Commercial Welding Job – Call or Email Us Today!
(541) 826-1404 | info@pro-weld.com
---
Enjoyed this welding related post? Read more about our favorite welding projects below:
Discover more about the welding team at Pro Weld, Inc. and the welding management company set-asides:
To know more about Pro Weld's ownership, check out the below:
Certified Welding Shop: Pro Weld, Inc. Ownership
Certified Welding Shop: Award-Winning Family Business
Certified Welding Shop: Women Owned and Operated