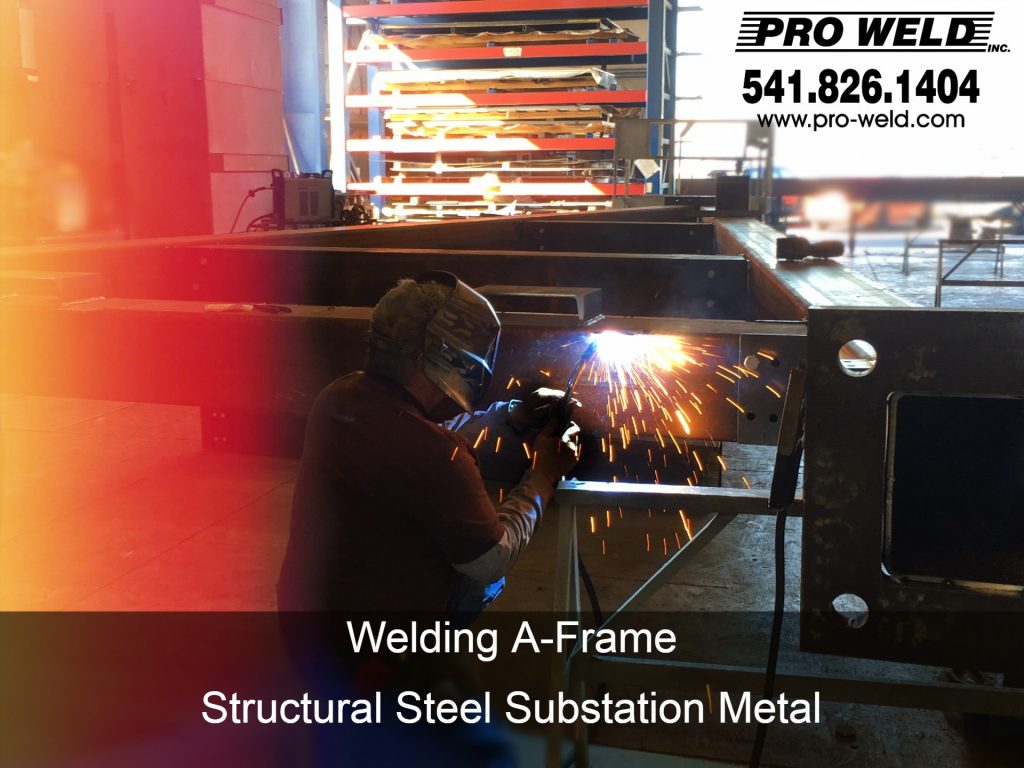 Pro Weld's co-owner, Jim Oberlander reflects on the latest steel substation structure which was awarded at the end of 2019. This Southern Oregon welding company out-bid and out-performed for a Central Oregon electric company. Scroll down part the a-frame structure to view the descriptive video taken from a man basket – two stories up within the welding facility.
The A-frame is one of three most common structures. The A-frame is a part of the dead-end structures. It provides a strong frame that is of heavier steel, and can host more tension.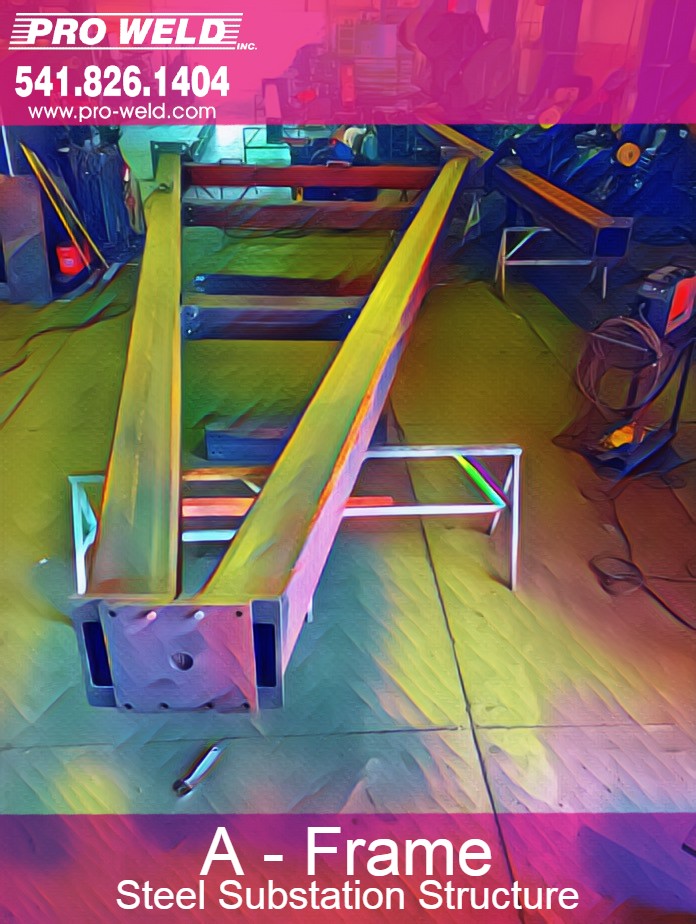 This A-Frame was custom built off blueprints modified by Pro Weld to meet the client's needs. The client originally provided the AutoCAD steel structure drawings. Pro Weld offered their redline services to modify the structures to the client's needs.
"This is the second A-Frame for a dead-end steel substation structure. The welding team took it through final-fit-up. All the bolts are lining up, all the cross-members are properly drilled.

We're now welding on the little arrestor brackets or motor start switch brackets on the angles.

We still have a little more to fit up on the columns but the first pair have already been fit up with a set-up very similar to this. Everything looks like it's on slate and time to go." Jim Oberlander shared what he did in working closely with his welding team.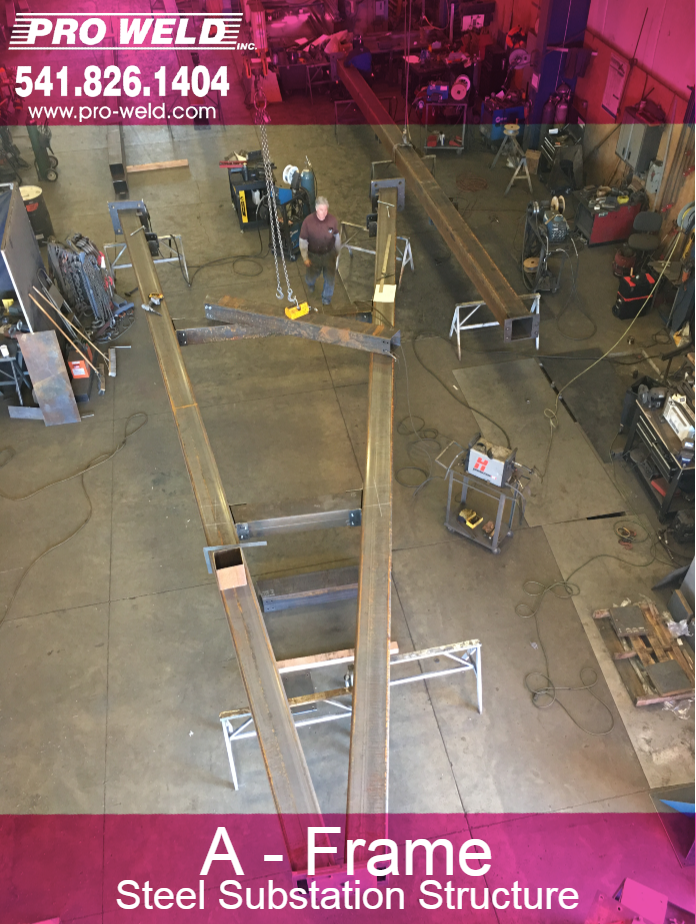 Pro Weld prides itself on hiring top-notch welding professionals, and offering matchless leadership. Metal structure blueprints can be sent to info@pro-weld.com to begin your welding projects.
If you're seeking a certified welding shop to do your metal work, reach Pro Weld, Inc. through www.pro-weld.com. Call 541-826-1404 to discuss your welding job.