Not at all welding crews have equal attitudes. Pro Weld's hand-picked certified welding team has cultivated hunger for welding excellence. Their diligence within seasonal temperature extremes, and work ethic set them apart.
Within Pro Weld's welding team, Gavin Frazier finds himself – once again in the spotlight. He is an example of what is good about this upcoming generation of US workers. The welding trade is ideal for students driven by the love of using their minds and hands.
"I don't buy into the widespread belief that the US youth are lazy-gamers. Gavin Frazier is a great example of teenage workers. He is rocking and rolling here," commented Penny Oberlander, co-owner at Pro Weld. "We love seeing him rise to every challenge."
Pro Weld proudly employs Frazier at their welding shop. He is a welding student standout. In the past months Gavin Frazier stood in the news spotlight for his welding more than once.
His drive to be an excellent welding tradesman is noteworthy. In February, the Medford Chamber reposted an article on Frazier. It was a nod to interviewing by KOBI NBC5.
Shortly after drawing attention on the EPHS District Facebook for student spotlights – Frazier received more attention. His student highlight lead NBC5-KOBI news to seek him out at Pro Weld's welding facility. A few articles and news videos later, Frazier continues to spark interest in his welding as he moves toward his career goals.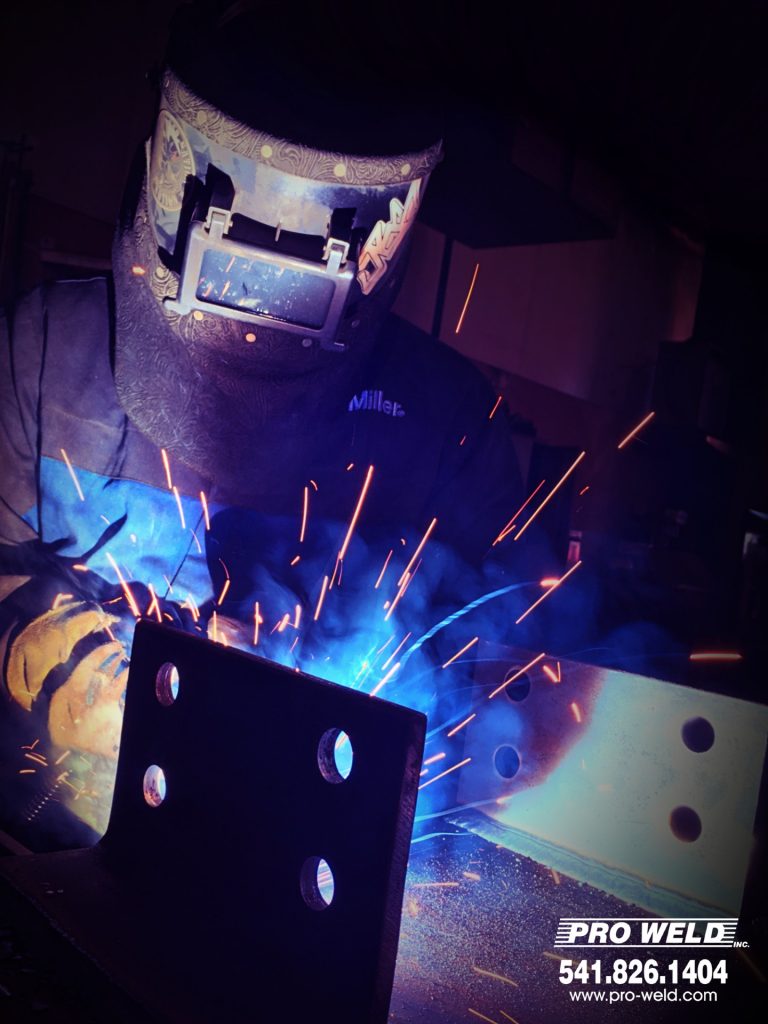 "Despite possible age or experience limitations Frazer welds with great confidence and control as a teen," stated Jim Oberlander, co-owner. "We're glad he is learning about a welding career with us."
Frazier repeatedly shines a light on Pro Weld's choice welding team. Beyond his certified welding capacities, Frazier has his mind set on competing more. His drive and self-discipline shows in his welds. His style matches Pro Weld's professionals in excellence. He's welding beautiful beads with solid speeds.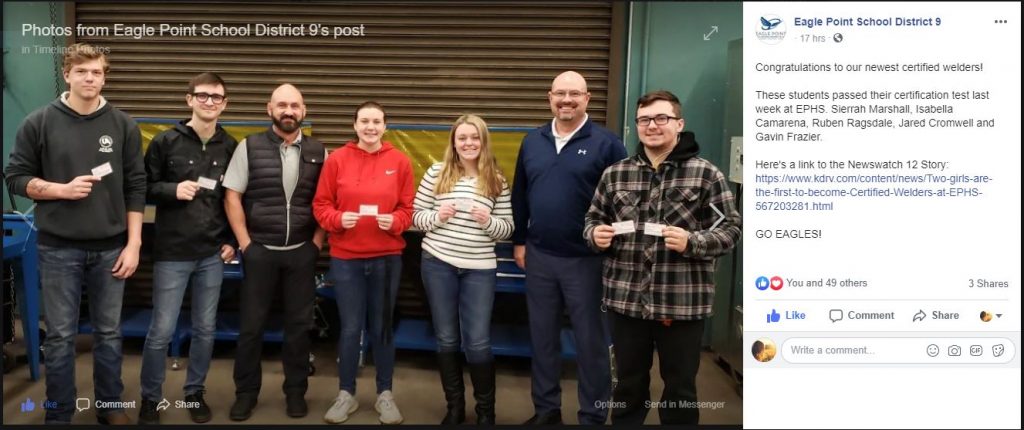 Gavin has a genuinely contagious smile, and drive to learn daily in his welding. His courageous outlook will get him far. To date, Frazier is evaluating signing onto a four year internship with a regional steel erector's company within the next six months.
"He is comfortable working even with more expert welding members. He's not intimidated by hard work. Gavin is a hard worker, and perfect display of what we look forward to in the upcoming workforce," commented Penny Oberlander, co-owner and certified welder of Pro Weld.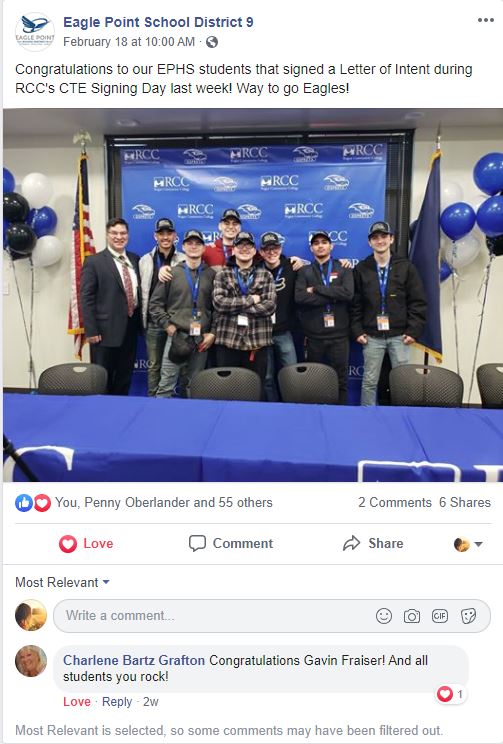 This month Frazier will compete at the SkillsUSA competition. Pro Weld's crew will be watching to see how this high school student performs. Last week, Gavin participated in RCC's welding competition as his EPHS team built a table within a constrained time.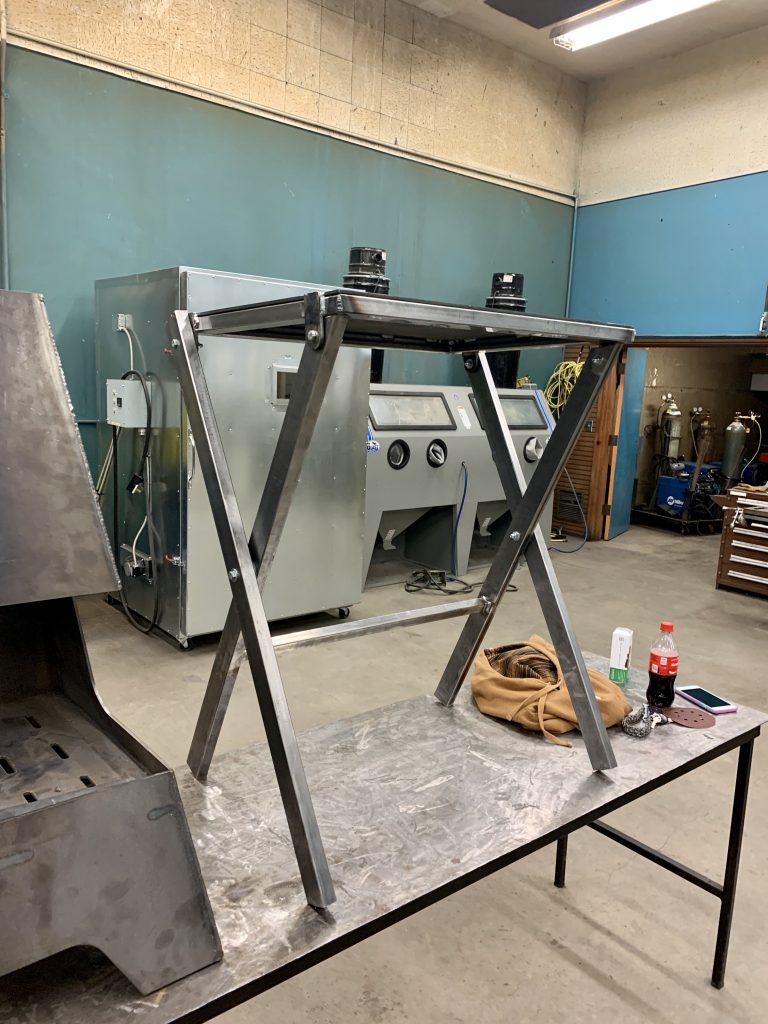 Trade competitions are a great way to build confidence, gain experience and exposure to others' skill-level. Frazier is expected to thrive as his drive and level-headed approach give him the advantage. Thus far, Frazier welding included steel substation structures, handrails and onsite welding (to name a few welding project).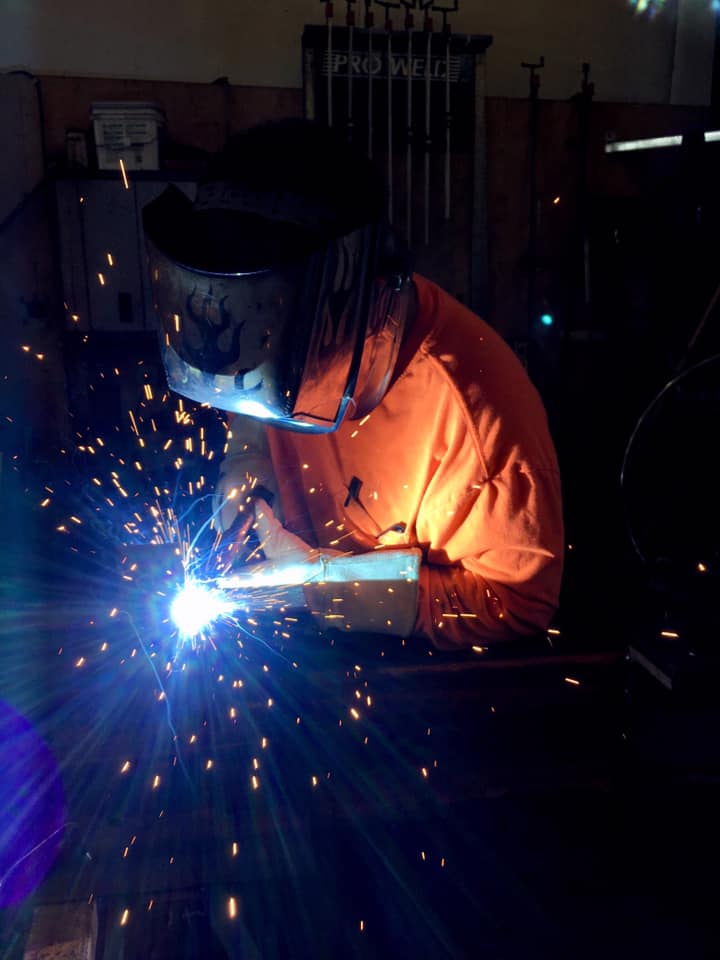 SkillsUSA is part of a national effort to elevate the upcoming talent within sectors. This annual trade competition in Oregon gives aspiring high school students something to challenge themselves. Pro Weld, Inc. is proud to see so many youth welders within the competition each year.
---
Enjoyed this welding related post? Read more about our favorite welding projects below:
Discover more about the welding team at Pro Weld, Inc. and the welding management company set-asides:
To know more about Pro Weld's ownership, check out the below:
Certified Welding Shop: Pro Weld, Inc. Ownership
Certified Welding Shop: Award-Winning Family Business
Certified Welding Shop: Women Owned and Operated