Pro Weld, Inc. welcomes you to the Southern Oregon woman-owned metal welding shop. If you seek metal fabrication or crane rigging services we bring you all levels of construction support.
First step to discussing your crane and metal welding projects is to start by calling the office for assistance.

Covid-19 practices are in place within this 14,000+ square foot facility and well spaced offices. You are encouraged to call or email to inquire about your metal fabrication and welding inquiries.
Once your submission is received, a time to meet will be scheduled. Pro Weld's takes extra steps to practice Covid-19 precautions.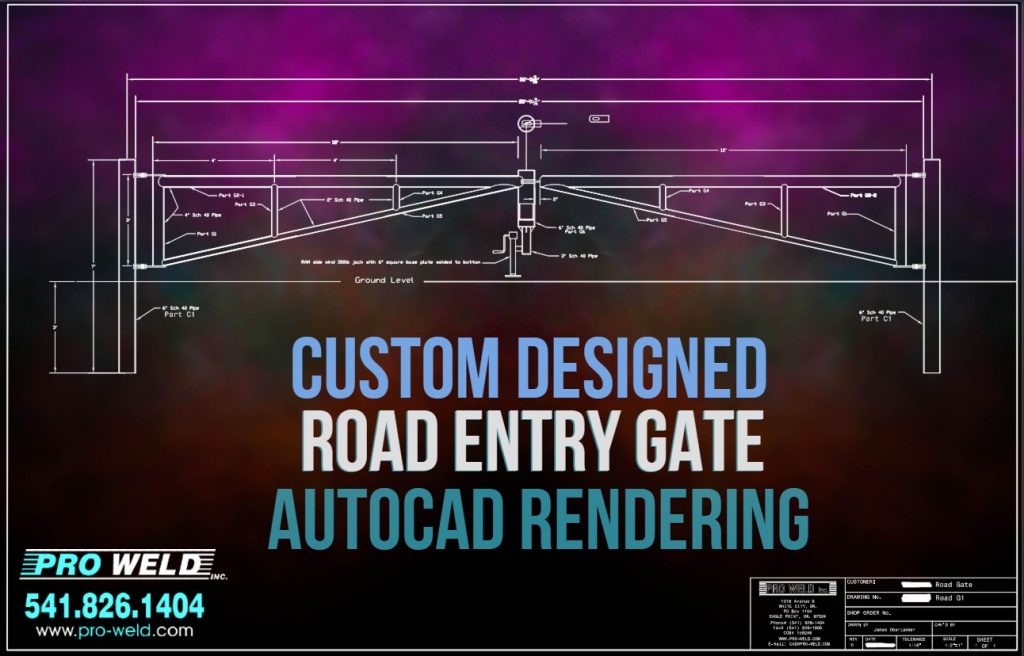 Pro Weld's expert metal team brings you the best of steel fabrication and design. AutoCAD drawing blueprints are created in-house as the needs arise. The knowledgeable metalworking team utilizes your ideas putting them into motion.
"We are thrilled as we plan for 2021," stated Jim Oberlander, co-owner of Pro Weld. "Our woman-owned metal company has all the right expertise distinguishing us in excellence as we fabricate our own future."

This Southern Oregon company is owned and managed by the Oberlanders. This husband-wife team shares Abraham Lincoln's philosophy stating, "The best way to predict the future is to create it."
And create it they are. Since 1993, this duo has held the market's edge by offering intuitive designs and excellence in performance. This has uniquely positioned the Oberlanders to manufacture products that have hit the international markets.
Their high-end metal projects line riverfront privately held properties. They also have interior commercial structural steel enclosed within the walls of corporate offices, restaurants and banks throughout Southern Oregon and throughout the states.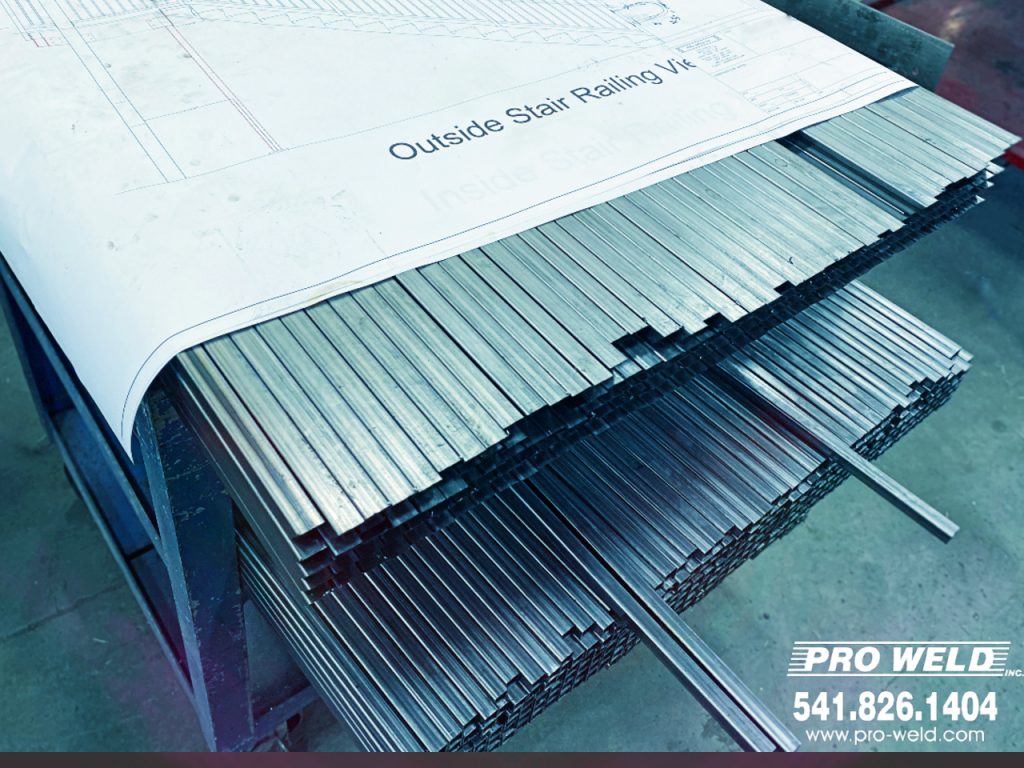 Pro Weld has kicked-off this year with fabrication for nine ADA structural steel staircase and deck handrail systems. The three separate multiple-story apartment complexes span two cities within a 5 mile radius.
The Oberlanders team designed the treaded slip-resistant ADA stairs and handrails to meet the client's needs. By the end of this first quarter, the antiquated existing systems will be removed and replaced with the new sleek powder coated matt black metal railings, columns and deck support.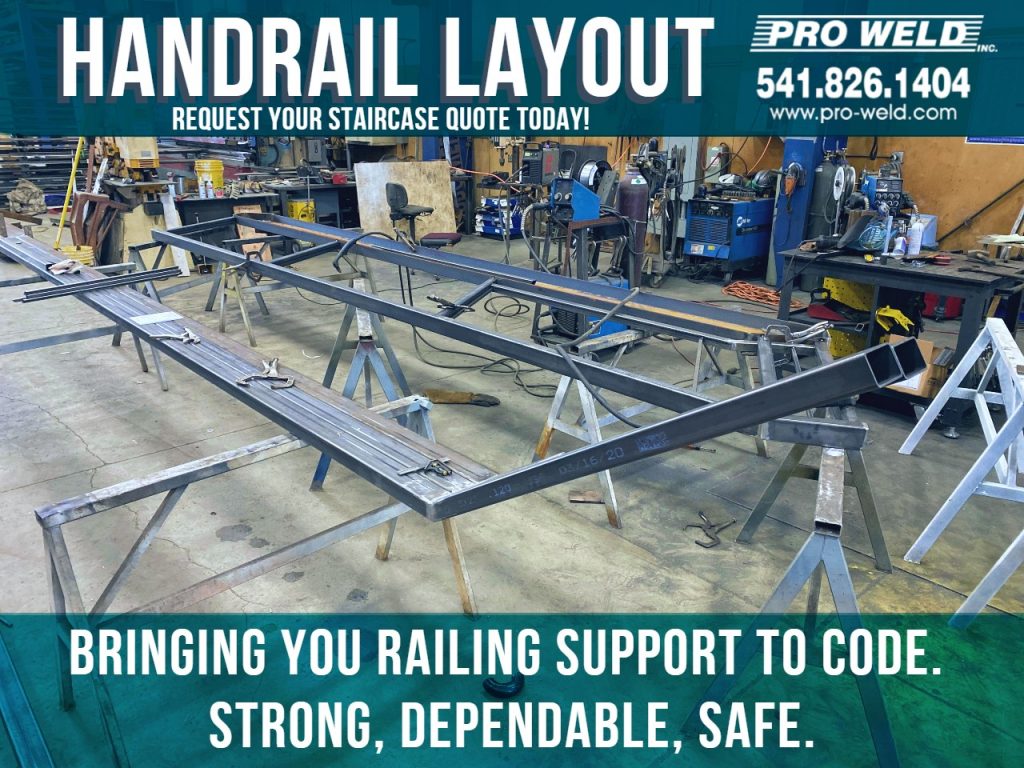 Yet, fabrication is not all Pro Weld offers you. Crane rigging services are also their expertise. Pro Weld principally utilizes their crane rigging services to facilitate lifts on their own jobsites. This allows them mobility for commercial and residential fabrication services.
"We look at crane lifts and rigging services as if performing surgery – in mid-air," states Penny Oberlander, 100 ton certified crane operator. "Every moment is charted and calculated, then calculated again before execution."
Every crane movement is under a critical eye of the operator. Control is key for site safety. When Pro Weld's not utilizing their cranes, they fill their schedules providing crane rigging services and support whomever seekssupport.
Just weeks ago the 14 ton crane transferred a 10,000-lbs Rotorcraft onto a flatbed to transport for out-of-state repair. The owner knew this highly-valued helicopter would be transferred without concern of incident or damage.
For more on metal projects and structural steel structures, be sure to scroll through this site. Pro Weld is here for your metal and crane rigging needs. If you seek a quote, call today for help 541-826-1404, or email to start the quote.