We take a pause today to pay respect on this historical day when heros stood up to stop the four coordinated terrorist attacks on Americans. In honoring 9/11 heros, Oregonians are taking courage surrounded by wildfires themselves. We honor the first responders who aided in the 2001 National September 11th crisis.
Now Southern Oregon residents and businesses face a fire crisis of their on 9/11.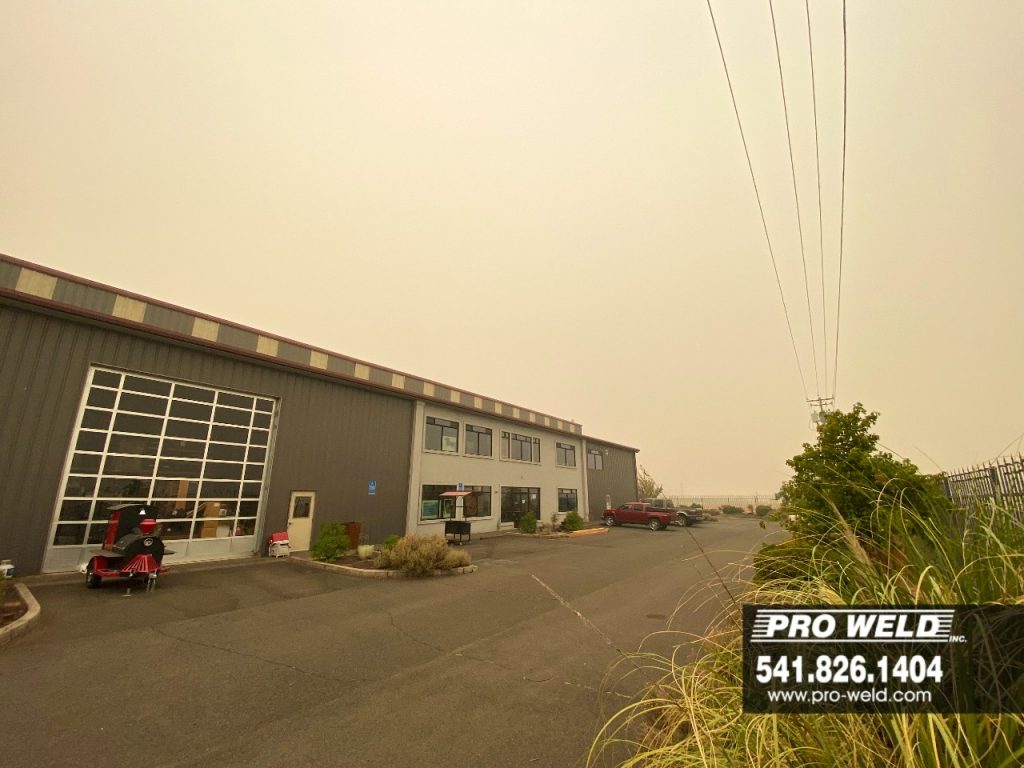 Pro Weld is cautiously open, aware of local hourly updates on the wildfire. Our crew cheers as fire fighters flying into Oregon. Their help in stopping Southern Oregonian wildfires spreading is vital.
"We remain at a lower risk a steady Level 1," stated Jim Oberlander, co-owner of Pro Weld. "As we are safe, our hearts are heavy for those still in the line of fire."
We continue to offer limited welding services and metal work. Extended scheduling as the Southern Oregon wildfire situation evolves hourly. We encourage all to be safe, and kind to neighbors near and far.
Let's quench hatred, and fuel only generous love in during these wildfires.
SE Sky above Pro Weld's So. Oregon Welding Shop

SW Sky above Pro Weld's
So. Oregon Welding Shop

NE Sky from Pro Weld's
So. Oregon Welding Shop

NW sky from Pro Weld typically visible Upper + Lower Table Rock Mountains
Helpful Info for So. Oregon Wildfires as Jackson County is on HIGH Fire Alert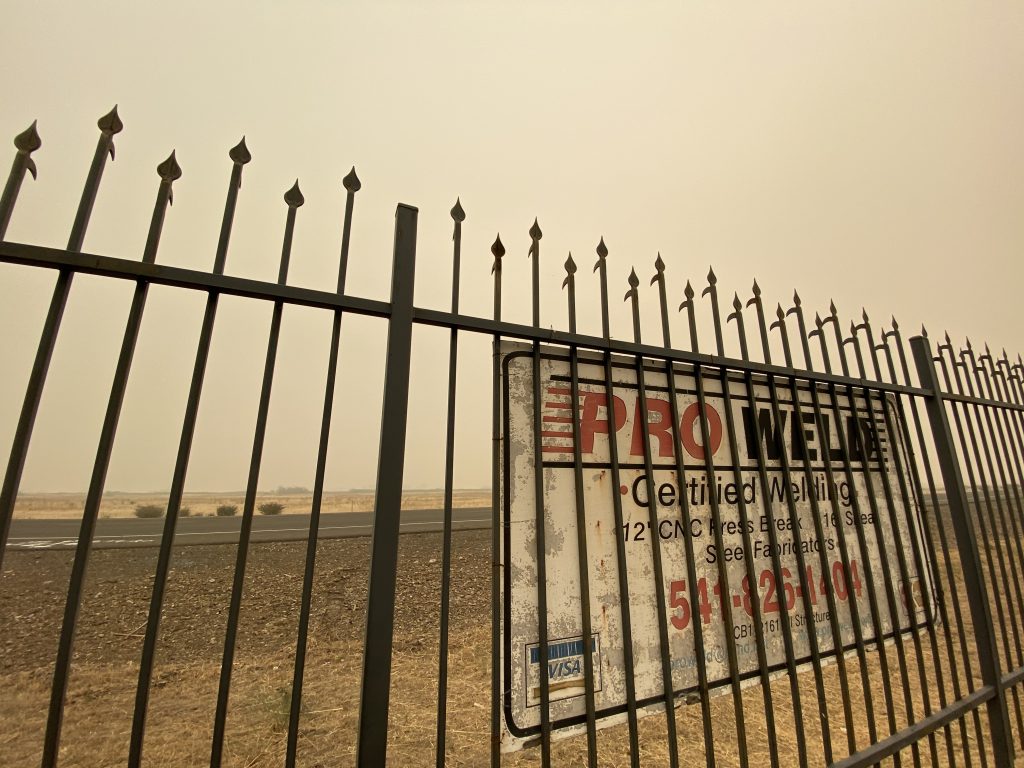 Pro Weld will continue to take calls during this Jackson County wildfire emergency. All services are limited restricting anything ignition or aggravation to current fire hazards and conditions. Be sure to call us before coming to the welding shop if there is any question of safety.
Coronavirus Precautions + CDC Reportings
Meanwhile, the national Covid-19 death tolls just rolling in. The findings: the coronavirus threats are dying out. We are all breathing a deep sigh of relief. Pro Weld continues to maintain a 6+ foot welding lobby designated space for whoever desires to utilize it.
Pro Weld has effortlessly worked to stop the spread. Employees have remotely supported all welding and crane services since early March. Find more on CDC numbers through the link. Oregon finds herself within the bottom 15 states with the least "All Deaths involving COVID-19" with unfortunately 436.
We welcome this good news of low covid-19 deaths. Pro Weld's team works to stopped the covid-19 spread. Yet as stated above, we are now on high alert with wildfires. Luckily the White City welding shop is lodged far enough away from the line of fire, yet it sits in the heart of Jackson County firezones.
As wildfires grow in Oregon, our team keep eyes and ears to all news. Fires light up the nights and filled the air with ash. We are in high hopes that in little time, we will see fire containment and suppression just as seen with covid-19 cases.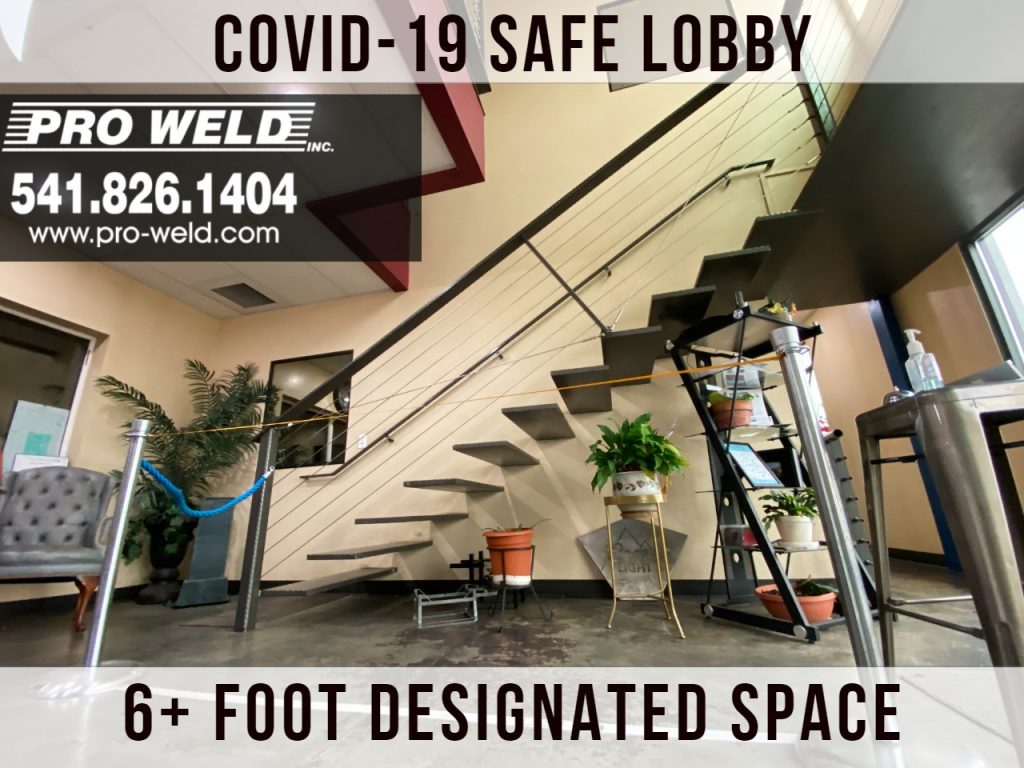 "Whatever aids in peace and safety we will offer," commented Penny Oberlander, co-owner. "Whether it's metal welding, crane services or our customer support in person, we strive for excellence."