INTRODUCING Pro Weld's custom fit aluminum fire spark guards. Each guard complies with railroad industry safety standards. These all-American spark guards are available in custom shapes and sizes.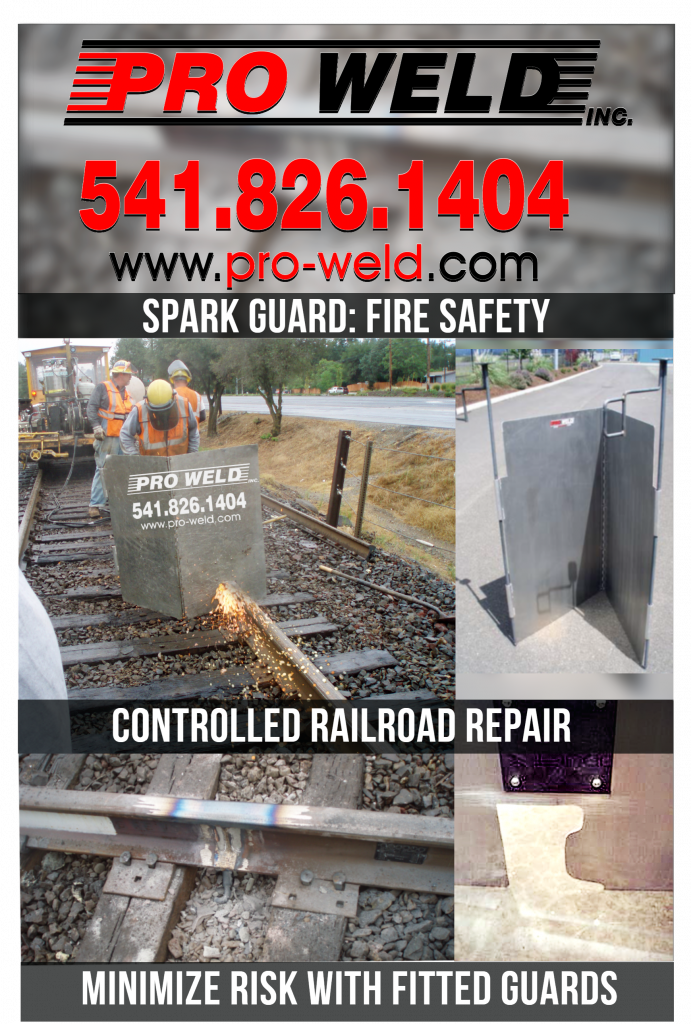 Performing repairs while replacing railroad tracks is simple. These easy to use spark shields vigilantly guard from fires. The flying debris is directed from spreading beyond the controlled contained area.
Each railroad repair is faster, safer and efficient with Pro Weld's spark guards. Fire watch becomes streamlined in the process. Why not have sparks and debris limited to the spark guard contained area?
Call us for more on metal shields, spark guards and custom railroad guards. Order your spark guard to be shipped directly to you. Our welding experts create: spark guards, spark shields, spark screens for all types of uses.
Each spark guard are made of all sorts of materials and finishes. The Spark guards used for railroad purpose are aluminum, but can be altered based on desired use.
Call us today to speak with a welding expert or order over the phone. Our experts are certified welders who are here for you. We offer custom shaped spark guards and custom sized spark shields.