Welding Job Openings
Are you great at welding and have a drive to become a tradesman fabricator? Come in to Pro Weld, Inc. to apply for a welding job! We always seek the best and brightest in building our welding crew.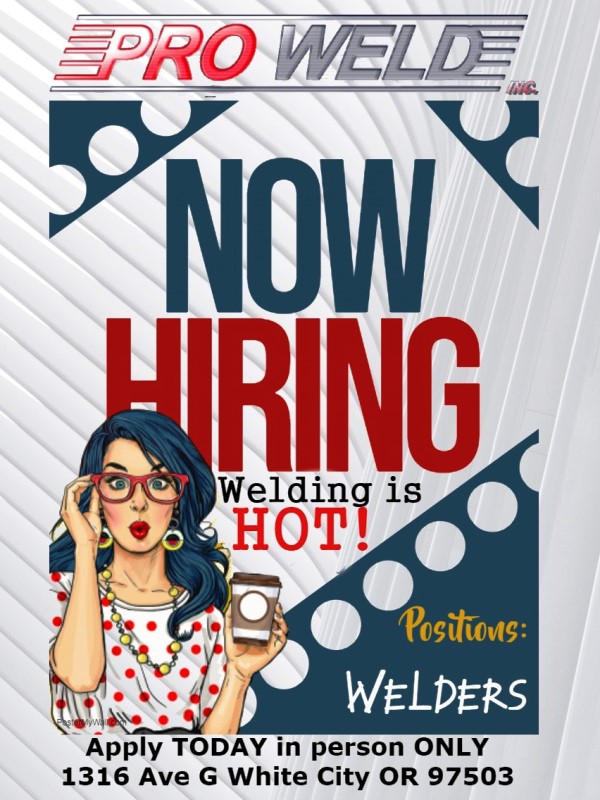 It is not mandatory to be a journeyman nor certified welding expert to apply. However, we do aim to work from a base of welding experience. Knowledge of fabrication and mathematical principles are used each day by welding shop employees.
"We seek to craft our welding team one person at a time. Individuals have to be great at math. Beyond that: it's about attitude and aptitude," commented Penny Oberlander, co-owner. "We want bright individuals who fit our welding team's culture of excellence."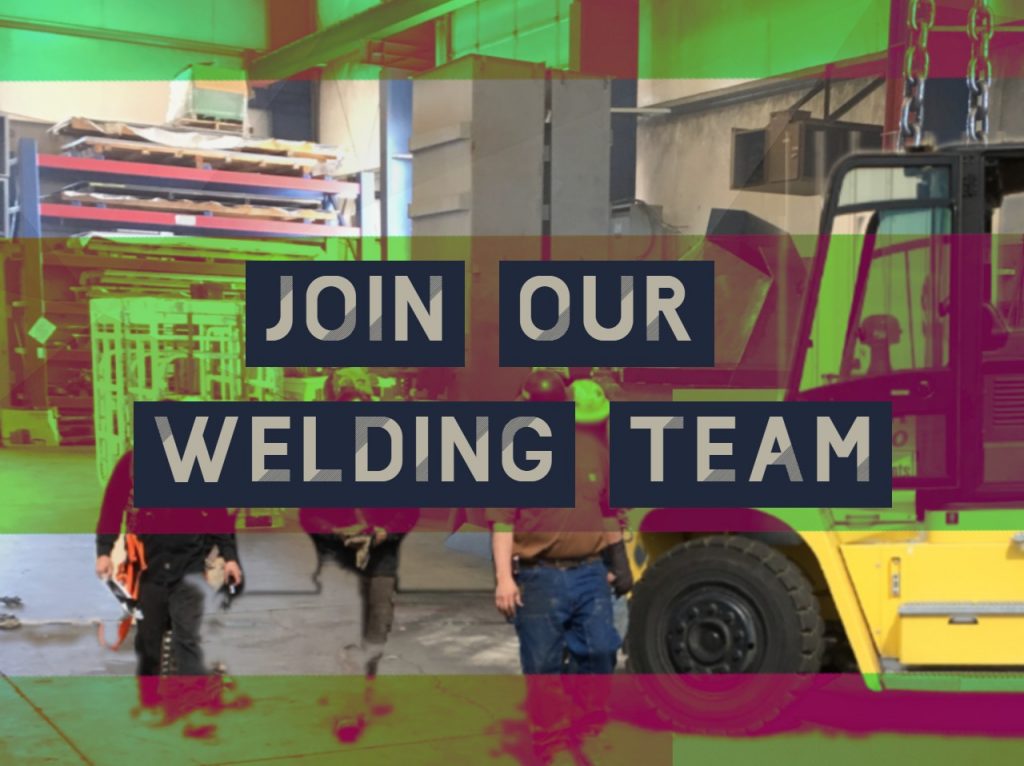 All welding applicants are required to retrieve a printed application in person. The welding office is typically open from 8-4:30pm. These hours mirror the welding shop hours.
Pro Weld's welding facility is located at 1316 Ave G White City, Oregon 97503 – just 10 minutes from I-5. Drop in for a welding application today.
**(ATTN: Please no calls, no emails. Due to the overwhelming number of welding applicants, we only interview those who apply in person) **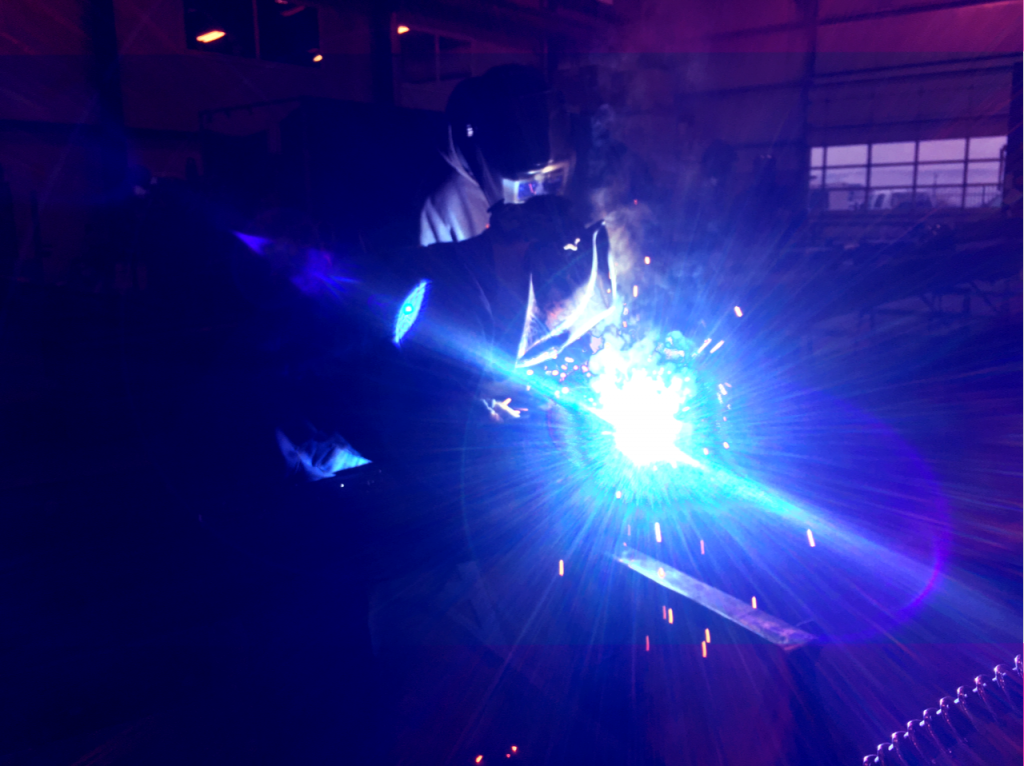 Tips for applying for a welding job with Pro Weld
Be sure to familiarize yourself with our current welding projects shown within the Pro Weld news and work pages. The size, scope and scale of welding projects we are hired for vary vastly. Within one day, our welding crew may be on a crane job, then working on a major steel substation structure for out-of-state clients.
We offer in-house welding certification once the employment probation period has been satisfied. Be sure to come with a self-starter attitude. We look for self-driven welding employees with an upbeat attitude.
"Welding is not for the faint of heart. We hire the calm, the competitive and the self-confident. Our welding crew has fire in their eyes. When your see their productivity – you know they're beasts." says Jim Oberlander, co-owner and journeyman of 40+ years.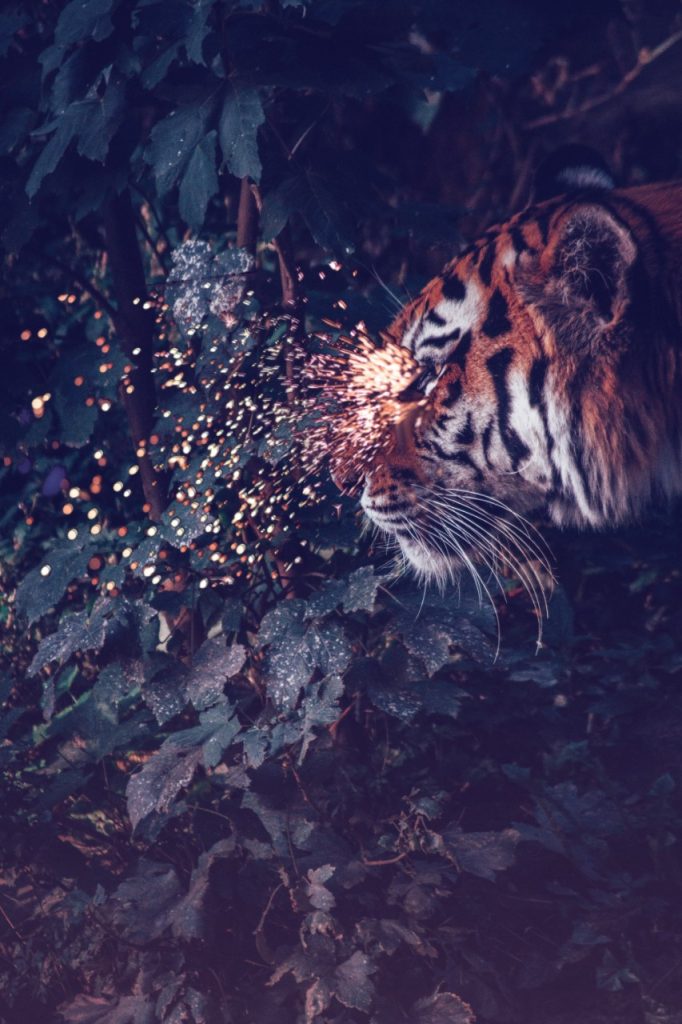 Keep in mind: we are a family-owned, and operated business. Being professionals of excellence (especially in welding) is personal for us. We seek welding professionals who match our culture of excellence with positive attitudes and high aptitudes.
If you have what it takes to work with metal, sparks and heat – come apply with us. We need great welding employees.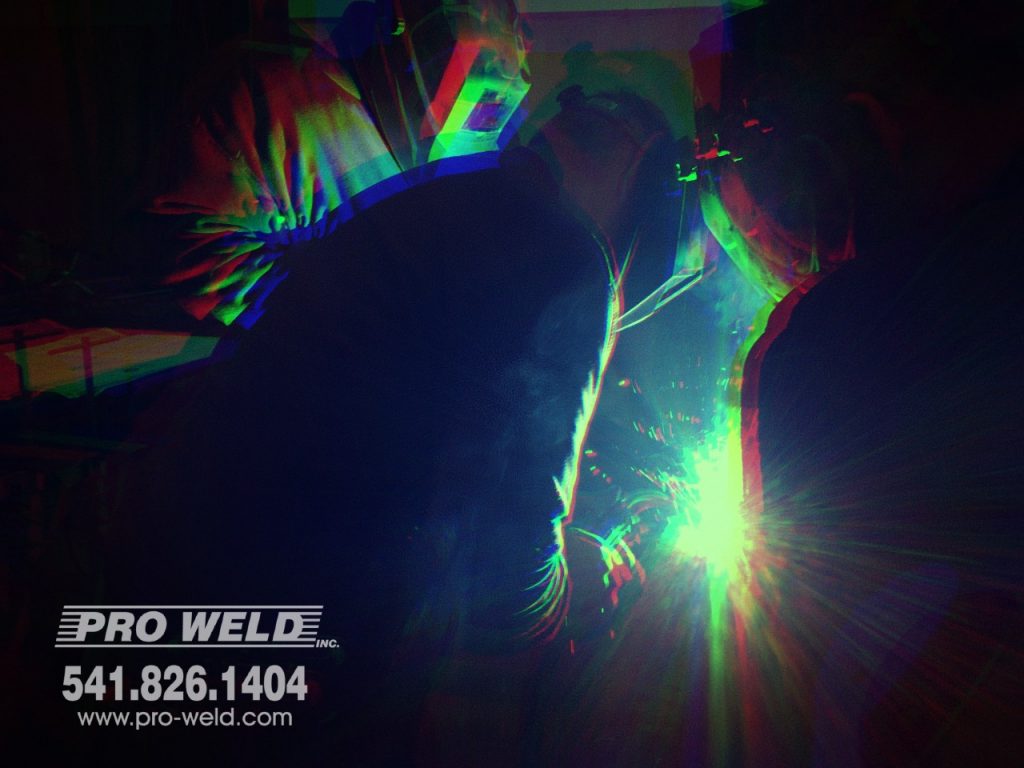 For each of us, this is more than a welding shop. We seek excellence in every industry we serve. It doesn't matter if we are welding metal planter pots or watering flowered plants themselves – we take pride in hard-work performed efficiently. Excellence and integrity are paramount.
It doesn't matter to us if the welding job is out in the mud and cold weather, or within our enclosed welding shop. Not all welding jobs aren't glorious. Regardless, each job is an excuse to demonstrate first-class welding workmanship.
"Opportunity is missed by most people because it is dressed in overalls and looks like work." –Thomas Edison, inventor.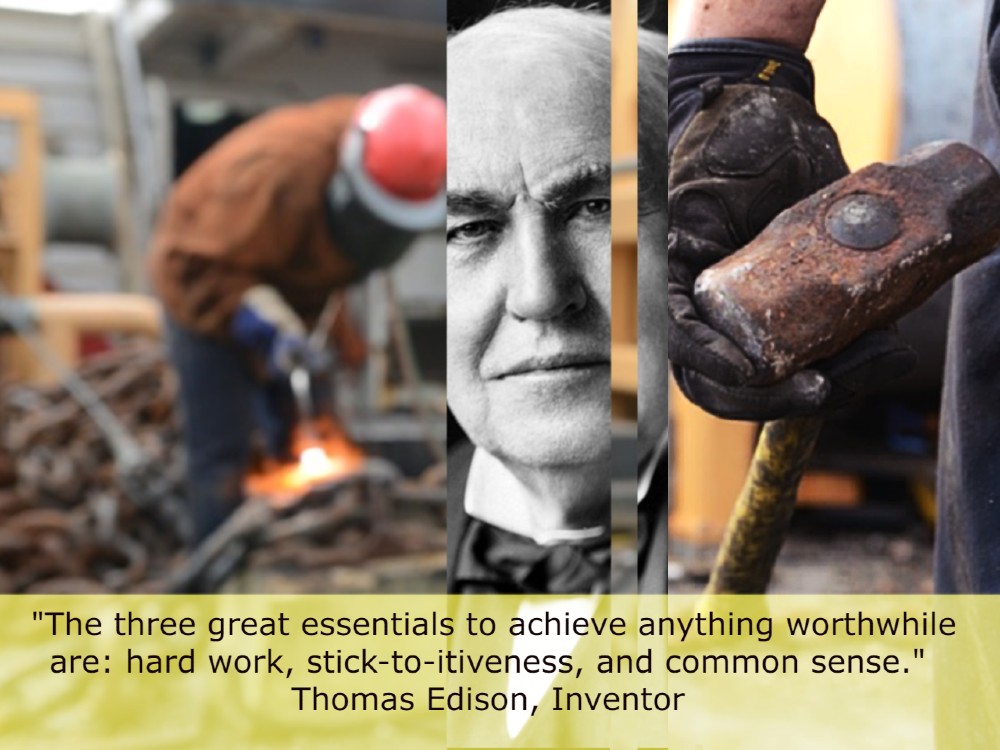 We are certified in various set-aside designations (ESB, WOB, WBE & DBE), which enables Pro Weld to compete on large-scale, specialty steel and metal welding jobs. These government and state bidding opportunities allows us to show our top-notch excellence in welding and metal fabrication.
If you need a welding job, or seek new employment be sure to browse site. Each page is a display of welding job performed within our company of excellence, and with metal-solutions in mind. From our news page, to the work and services, you will find ample examples of what is normal for our welding job.
"Your work is going to fill a large part of your life, and the only way to be truly satisfied is to do what you believe is great work. And the only way to do great work is to love what you do." –Steve Jobs, Co-Founder, Apple
Pro Weld has found itself as a metal and industry leader for its excellence, and leadership on welding and metal projects. We look to continue adding to our welding team individuals with resilience, integrity and a hunger to make every welding job "trade show" material. Our products must show the highest degree of welding excellence.
Check our our substation steel structures for example.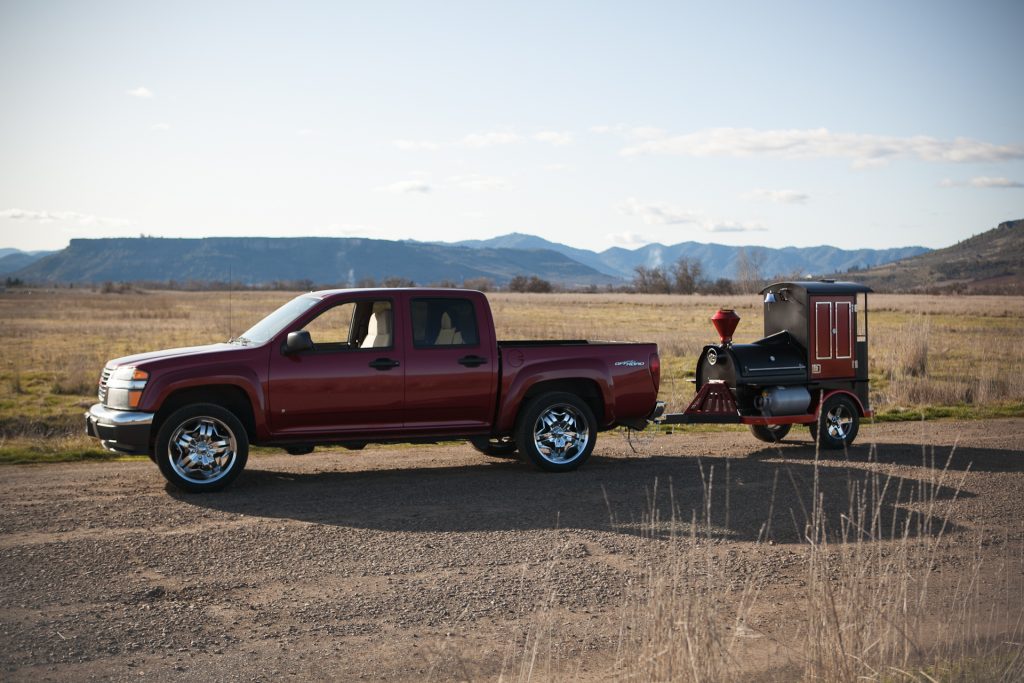 To date, Pro Weld's is the sole producer of their former subsidiary company, the Iron Horse BBQ. The Cattlemen's Santa Maria and Iron Horse BBQ Grill products have led Pro Weld to display their welding products at industry trade shows in Atlanta, Orlando and most-regularly in Las Vegas. Pro Weld's metal products and welding excellence has been on display at trade shows since 2005.
Come to Pro Weld if you see yourself thriving with our award-winning company. Be sure to check out this week's update under "Welding resilience despite freezing temperatures" pertaining to welding characteristics of our crew. As they are without question titans in the welding field.
---
Enjoyed this welding related post? Read more about our favorite welding projects below:
Discover more about the welding team at Pro Weld, Inc. and the welding management company set-asides:
To know more about Pro Weld's ownership, check out the below:
Certified Welding Shop: Pro Weld, Inc. Ownership
Certified Welding Shop: Award-Winning Family Business
Certified Welding Shop: Women Owned and Operated